Tone and Atmosphere: Pictorial Design for Applique with Mike Fitchett
£35 one-day workshop, 10am - 4pm
(plus £5.00 to pay to the tutor on the day)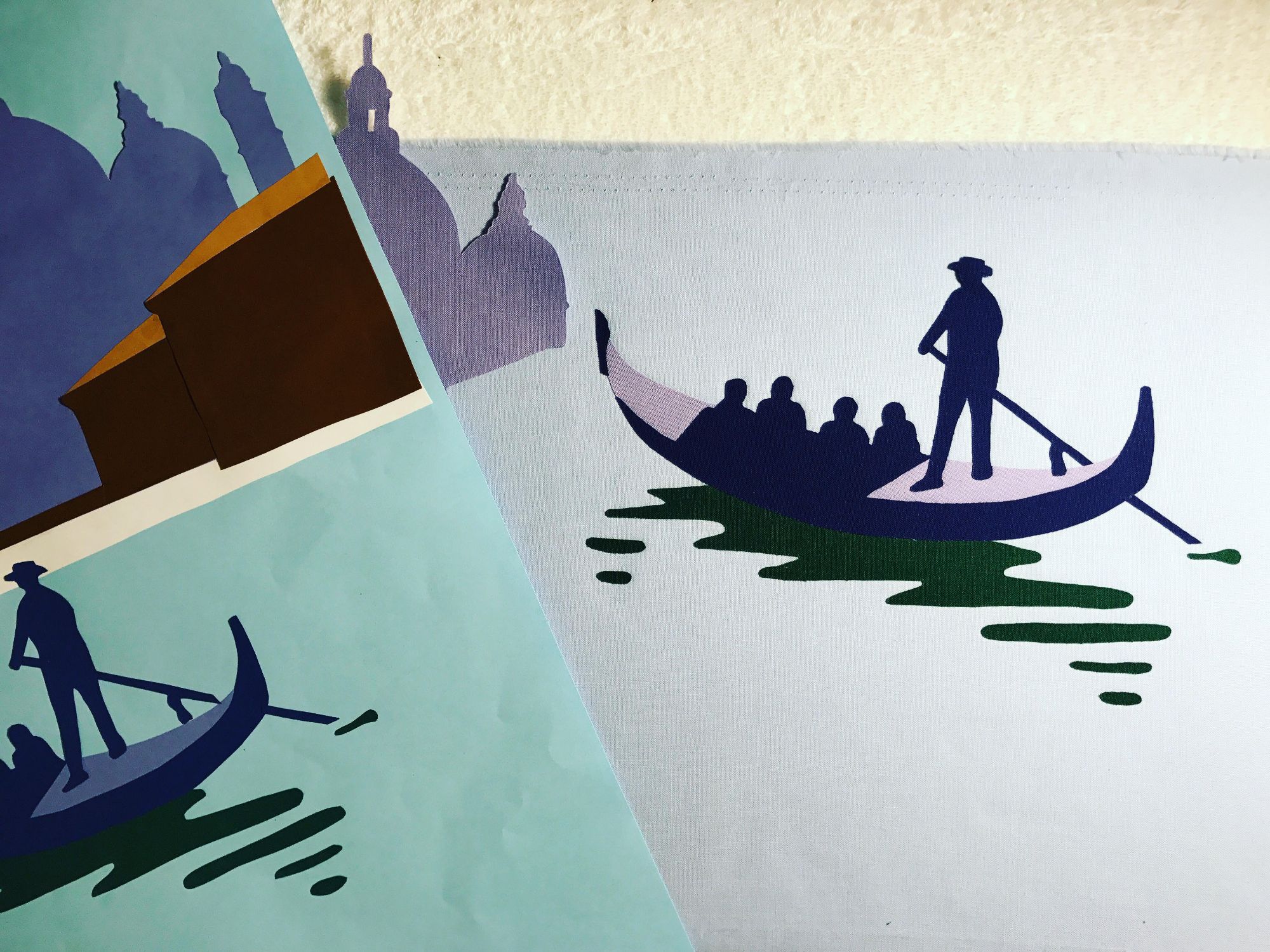 Mike Fitchett is a designer, artist and teacher who explores graphical images through the medium of quilt making. Inspired by vintage travel posters, his classes focus on learning how tonal and colour values can be used effectively.
During this class you will learn about contrast in the colour spectrum and tonal values within colours, followed by creating your design in paper. This paper collage will then be your reference as you select fabrics and begin the making process, sufficiently to be able to complete the project in your own time at home. Mike has previously run this workshop at the UK Festival of Quilts.
(Please note that the photos shown are not of the design that will be used in the class, but simply to give you an idea of Mike's work).
You will need to bring a few materials along with you including your own fabric (which can be bought on the day). We will email a full list of materials when you book your place.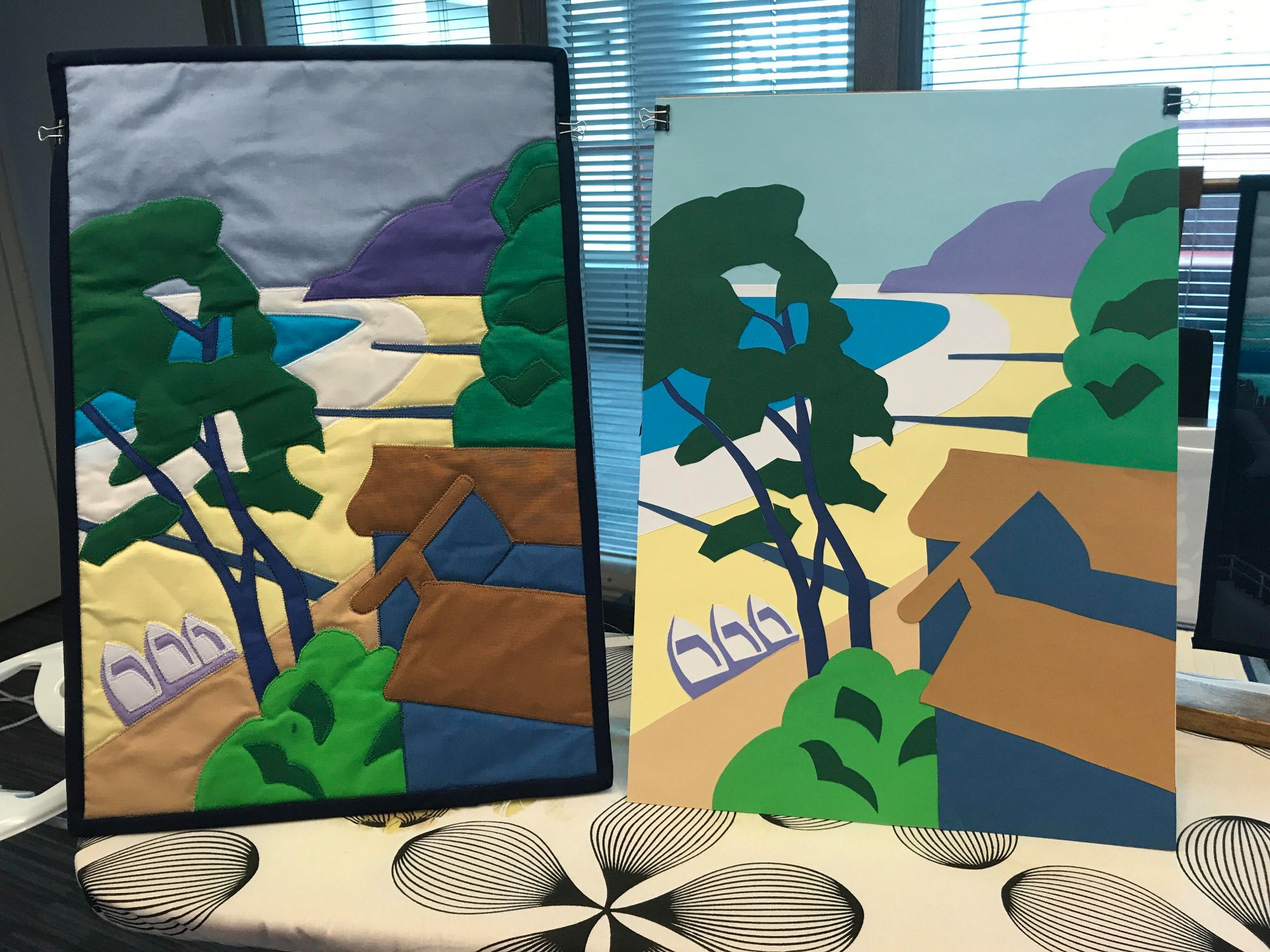 NEXT CLASS DATES:
PLEASE NOTE THAT ALL CLASSES ARE SUSPENDED UNTIL FURTHER NOTICE DUE TO THE CORONAVIRUS PANDEMIC.
We are currently unable to give future dates or take bookings whilst things remain uncertain. Thank you for your patience during this time.