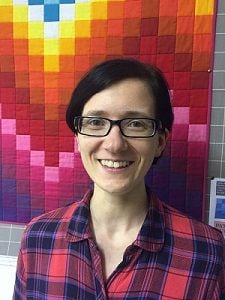 Jenna's love of craft began in childhood, when her mum taught her how to cross stitch at the age of two. By the time she was seven, she was making soft toys using a Singer Futura sewing machine.
Jenna enjoys sharing her passion for craft and firmly believes that sewing is good for the soul.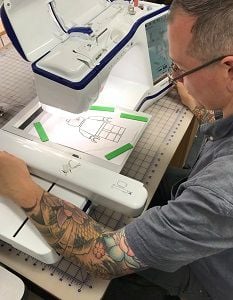 Chris may not look like your average stitcher, but he aims to show that sewing is for everyone! He has a particular interest in embroidery machines - the higher the specification the better!
Chris is our shop manager and runs the business on a daily basis. He enjoys demonstrating and offering advice on our sewing machines, helping customers choose the best machine for them.